Feeling excited but a bit anxious and nervous at the thought of the
biggest transition of your life?

You are not alone.
And that is exactly what I am here to tell you.
---
Your body is currently doing amazing things but your mind, well, it is all over the place wondering about carseat safety, organic diapers, and if those stretch marks are ever going to go away. Don't even get it thinking about labor without having a brown paper bag close by. Breath in, breath out.
Yea, you will be doing a lot of deep breaths in the coming months.
And it can feel pretty overwhelming because there may be a lot that you don't know when it comes to what you should expect mentally and emotionally.

See, there are a lot of things women don't talk about. Hemorrhoids, Cracked nipples, and all the tears that come with it. These things happen behind closed doors. It is not insta-worthy material. So, when it happens to you, it is easy to feel alone and even more sad than your postpartum hormones are making you.
I am here to tell you the things even your best girlfriends won't. The in's and out's of the end of your pregnancy, delivery, and postpartum.
But, the best news, this course isn't just for you. It is for that handsome man who got you in this position to begin with. Men are completely clueless when it comes to what their wives are going through while in this process. And the last thing we need is for them to look at us like we are crazy when we are weeping over the most recent Publix commercial. You know, the one about the daughter's birthday... cue the tears 😢.
I am here to let him in on what you are going through... and give him tips on how to serve you and love you better during this season. Who doesn't want someone else telling your husband the reasons you deserve extra foot rubs and clean dishes?
---
On a serious note. Becoming a parent... for the mom and dad... is really hard. There are a lot of unknowns. And it can be really, really overwhelming at times. Knowing what to expect will make both your transitions 1000x easier and you can be a unified team because you both understand what is happening.
It is my mission to help husbands and wives not just survive this season, but come out of it loving each other stronger than they went in. It may seem easy now, but you don't have a 7lb baby screaming at both of you all hours of the night yet. Life gets real, real quick.
---
Introducing 34 weeks:
The guide to help you (and your partner) ease into parenthood.
I have created a course covering all of the questions other women are too embarrassed to talk about and the questions you don't know yet that you should be asking. I cover everything from the nesting process to birth planning to postpartum depression to surviving the exhaustion your body will soon be enduring.
How do I know all of this goodness? Experience! I filmed this course while I was 35 weeks pregnant with baby number three! I am literally living out what I am teaching in these lessons. I also have dedicated my life to women over the last 9 years through my photography business. You didn't realize photography was so intimate did you? I have been in numerous birth situations and worked closely with women in the following weeks after delivery. I share my personal experience, as well as, the experience of countless other women. All to help give you a bigger picture of what you can expect in the weeks to come.
This course is made up of 3 modules, 18 lessons, downloadable worksheets and pdfs, as well as, several bonus videos to give insight to a few extra tips you may need to know about.
Course Curriculum
Module One - The final weeks of pregnancy
Available in days
days after you enroll
Module Two - The Birth
Available in days
days after you enroll
Module Three - Post Pregnancy
Available in days
days after you enroll
---
But don't forget the Bonuses!
You will also get:
A video about
self care
marriage
dealing with parents/in-laws.
But it gets better,

Did I mention I was pregnant when I was filming this course? You get a behind the scenes look of what I experienced at the end of pregnancy all through 6 weeks post partum... vlog style. Yep, a vlog giving an inside scoop into a real person going through the same thing you are. We can complain about our achy back together.
Oh, and I know I said I was a photographer. There are
TWO videos dedicated to teaching you basic tips on how to take better photos of your baby
!
These tips can be applied to your iphone, point and shoot, or dslr. This is something every mom should use! As they say, "Babies don't keep." So don't miss a detail of his chunky little cheeks before they change.
---
How to know if you need this course:
✔️
Your partner has never lived with someone who just had a baby (His mom doesn't count!)
✔️
You have never had a baby
✔️
You don't have many friends with kids
✔️
You didn't spend much time at your friend's house in the days following delivery of their baby (if you don't have friends with kids, check the box.)
✔️
You were younger than 14 when your mom had your younger sibling (no younger siblings? check it)
✔️
You felt like your partner didn't understand what you needed from him during your last pregnancy
If you checked at least two of these, this course was designed specifically for you.
---
Your Instructor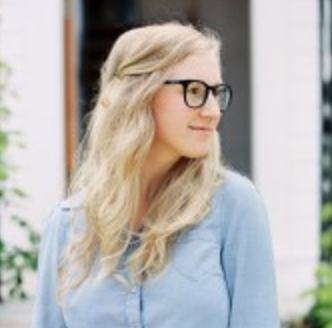 I am a mom of three of the cutest little humans. I am a wife to a man I fell in love with the moment I first saw him… yes, I did…don't argue with me that it isn't possible. I am a believer in Christ. I like to dance a lot… and I am the worst singer you will ever hear, but I don't let that stop me. I wear fake glasses because my eyesight won't go bad where I can wear real ones… You only live once & I want to wear glasses.
Frequently Asked Questions
When does the course start and finish?
The course starts now and never ends! It is a completely self-paced online course - you decide when you start and when you finish.
Can I give the course as a gift?
Yes! This is a great gift to a friend who is expecting! It shows you are invested into her well being and care deeply about her journey. I have created a downloadable file for you to print and place in card or email to her for her gift!
Do you offer refunds?
Yes, I have a 30 day money back guarantee. If you go through each module and learn nothing or don't feel this benefited your pregnancy journey, send me an email with what you expected it to be vs. what you experienced and I will refund your total.
Can I sign up anytime?
You can sign up for the course at any point during pregnancy or even shortly after. If you don't receive the course until after your baby is born, there are still so many lessons that will benefit you that it wouldn't be too late to watch!
Do I have to watch them all at once?
While I recommend watching all of them before your baby arrives, you don't have to watch in one sitting. I recommend watching one per night so you can digest what you just heard before moving onto the next topic. There are some that recommend doing some research on various topics (don't worry, I have worksheets to make it easy!) and I recommend working through them in order. I do suggest watching them all probably because there are some tips further along in the course that may help you before the baby arrives. You can always go back and watch again if you need a refresher post baby. For your partner, I do recommend him watching as many of the videos as possible with you so he can gain a better understanding of what you will be experiencing, but I do recommend him watching the videos specific to him again close to each event as well.
How long are the lessons?
The lessons are an average of 8-9 minutes.
How long do I have access to the course?
How does lifetime access sound? After enrolling, you have unlimited access to this course for as long as you like - across any and all devices you own.
The bottom line...
We go to college to learn about what career we want to have, we go through premarital counselling to understand what it is like to be a spouse, we invest hours into researching what baby monitor is best to stare at our kids while they sleep, but we don't spend time learning about becoming a parent. The mental and emotional experience that we are going to endure.
I believe becoming a parent is the single biggest transition we go through as humans. It is a sacrifice like nothing else we do. And as beautiful as it is, there is a lot to learn about the process.
There is no reason to feel alone in anything you experience. If you only learn one thing in this course, it is worth it. Because that one thing could be the difference in a hormonal breakdown or not.
---
Sign me up! I would love for someone else to give my partner insight into my life so he doesn't think I am crazy!